This tutorial can be used with Excel 2010, Excel 2013, and Excel 2016
Created by: Cody Baldwin
Produced in 2015

Quality Score

Live Chat with CourseDuck's Co-Founder for Help
Need help deciding on a excel course? Or looking for more detail on Cody Baldwin's Become a Microsoft Excel Wizard in 1 Hour? Feel free to chat below.

Course Description
Don't waste your time on long, boring course that you may never finish. Learn essential Microsoft Excel skills in 1 hour that will help you to:
Save time
Boost earning potential
Impress your boss


This course will help those with a basic understanding of Excel to turbocharge their skills (and become the office superhero). It covers critical features which provide the most immediate value. Each is clearly explained in video tutorials, which you can follow along with using the sample file. A quick reference guide is also included that can be taken to the office so you will know what feature to use and when to use them.
This course will work with Excel 2010, 2013, 2016, and 2019.
Who this course is for:
Anyone looking to turbocharge their Excel skills -- fast.
It's a great refresher, too!

Instructor Details

4.7 Rating
100 Reviews
I am a professor, data analyst, and IT manager that has led global IT programs across 3 continents and 6 countries for a Fortune 100 company. I am passionate about data and teaching, but combining these two disciplines is even better.

Students also recommend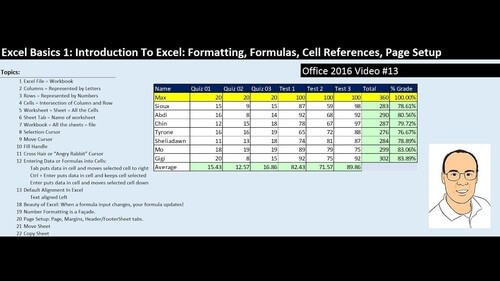 4.9 (15 Reviews)




Provider: YouTube
Time: 12h

0.0 (0 Reviews)

Provider: Chandoo.org
Time: 1h 30m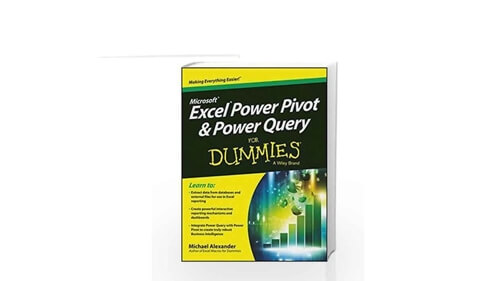 0.0 (0 Reviews)

Provider: Amazon

Reviews
Write a Review