Quality Score

Live Chat with CourseDuck's Co-Founder for Help
Need help deciding on a design thinking course? Or looking for more detail on Jessica Cinco's Teach English Now! Technology Enriched Teaching? Feel free to chat below.

Course Description
This course focuses on the key concepts you need in order to effectively integrate technology into your teaching, without letting it overshadow language learning. Discover current and future trends in educational technology, along with strategies for implementing these trends in the classroom and beyond. As technology is continually evolving, learn how to keep up on current technological applications through professional development networks and training opportunities.

Instructor Details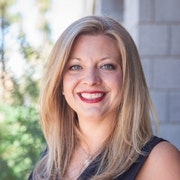 4.9 Rating
169 Reviews
Jessica Cinco has been teaching in the ESL field for 13 years, both abroad and in the United States. After graduating with undergraduate degrees in both German and Communications from Truman State University, she journeyed to Gwangju, South Korea where she spent 2 years teaching children at private language schools and 4 years teaching undergraduates at Chosun University. Later, she returned Stateside and received her MA TESOL from Southeast Missouri State University, and went on to teach in its Intensive English Program for a number of years. She is now working at Arizona State University. She spends half of her time teaching her beloved ESL students and the other half of the time helping Shane and Justin create and develop the Teach English Now! course.

Reviews
Write a Review