Our Mission: Connect People Everywhere with World-Class Online Courses
CourseDuck is your one-stop shop for researching and comparing online courses. We make finding the right course fast and easy. Virtually anyone on the planet can use our top-rated resources to acquire the job-ready skills they need in order to land rewarding, high-paying careers.  
The CourseDuck Advantage
Thousands of real reviews from real learners.
Super useful data that you can't find anywhere else, like course video duration and difficulty level (assessed by our staff, not the provider).
Courses from nearly every platform, big and small, all in one place.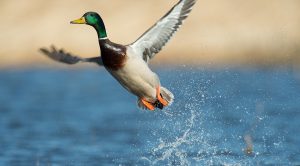 Ducktegrity
We will never accept money from advertisers to remove or bury negative reviews. We spare no expense when it comes to exhausting every legal option to defend our service from overzealous course providers that are intent on removing negative reviews that they don't like.
A Global Community of Life-Long Learners
Our community is what makes CourseDuck so darn useful. We're an ambitious group of self-improvement junkies and life-long learners located across every continent on the globe. We write reviews as a way to give back and help one another make better online learning decisions. Interested in contributing? Join Team Duck and write your first course review.
Powered by the Wisdom of the Crowd
The Wisdom of the Crowd is an idea many centuries old. It contends that a large group of ordinary people will have an aggregated opinion that is superior to that of a single expert. This is the underlying principle that makes any review aggregator, such as CourseDuck, work. But for this to work well, you need a large data set (lots of reviews) and the means of filtering spam / low-quality reviews. That's why we are relentless about improving the quality and quantity of our reviews. When a course ranks #1 within a given category, you can be certain that it has earned that position based on merit and not manipulation.