Want to know how to query and process petabytes of data in seconds? Curious about data analysis that scales automatically as your data grows? Welcome to the Data Insights course!This four-course accelerated online specialization teaches course participants how to derive insights through data analysis and visualization using the Google Cloud Platform. The courses feature interactive scenarios and hands-on labs where participants explore, mine, load, visualize, and extract insights from diverse Google BigQuery datasets. The courses also cover data loading, querying, schema modeling, optimizing p
Created by: Google Cloud Training

Quality Score

Live Chat with CourseDuck's Co-Founder for Help
Need help deciding on a go course? Or looking for more detail on Google Cloud Training's Achieving Advanced Insights with BigQuery? Feel free to chat below.

Course Description
The third course in this specialization is Achieving Advanced Insights with BigQuery. Here we will build on your growing knowledge of SQL as we dive into advanced functions and how to break apart a complex query into manageable steps. We will cover the internal architecture of BigQuery (column-based sharded storage) and advanced SQL topics like nested and repeated fields through the use of Arrays and Structs. Lastly we will dive into optimizing your queries for performance and how you can secure your data through authorized views.>>> By enrolling in this specialization you agree to the Qwiklabs Terms of Service as set out in the FAQ and located at: https://qwiklabs.com/terms_of_service <<

Instructor Details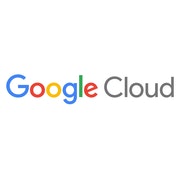 4.7 Rating
156 Reviews
The Google Cloud Training team is responsible for developing, delivering and evaluating training that enables our enterprise customers and partners to use our products and solution offerings in an effective and impactful way. Google Cloud helps millions of organizations empower their employees, serve their customers, and build what's next for their businesses with innovative technology created in-and for-the cloud. Our products are engineered for security, reliability, and scalability, running the full stack from infrastructure to applications to devices and hardware. Our teams are dedicated to helping customers apply our technologies to create success.

Reviews
Write a Review