Quality Score

Live Chat with CourseDuck's Co-Founder for Help
Need help deciding on a adobe lightroom course? Or looking for more detail on Philip Ebiner's Adobe Lightroom Classic Fundamentals? Feel free to chat below.

Course Description
Do you want your photos to look better to look amazing?Do you want to learn the worlds most powerful and efficient editing application, used by professional photographers?If so, youre in the right place - and I'm happy to have you here!Start editing photos in Adobe Lightroom Classic CC (formerly Lightroom CC) today and the all new cloud-based Lightroom CC app!Maybe you're an amateur photographer who has done a little bit of photo editing, or maybe you have quite a bit of photo editing experience. Either way, we've made this course to help you make images that matter.Key Topics in this Lightroom CC course:Navigating the Adobe Lightroom Classic CC & Lightroom CC applicationsImporting and organizing photosFixing white balance, crop and exposureHue, saturation & luminance adjustmentsSharpening and noise reductionVignettes, grain and dehaze filtersUsing and creating presetsLens correctionsRemoving blemishesGradual, radial and brush adjustmentsImproving portraits and photos of peopleExporting photos and adding watermarksAnd how to do all of the above in Lightroom CC too!and so much more!Make your photos look better with Adobe Lightroom - fixing basic things like exposure, white balance, cropping & rotate. Take your photos to the next level with Adobe Lightroom - localized adjustments, sharpening & removing noise, effects, vignettes and more.We've included over a dozen full editing sessions, where you follow along with an entire photo edit. These lessons are great for learning all of the skills a professional editor would use to make their photos look amazing!What do you get in this Adobe Lightroom Course?Easy-to-follow video tutorialsDownloadable project files to follow alongPremium support from instructors who careWho is this Lightroom course for?Whether you are using Lightroom Classic CC or a previous version of Lightroom, or the new cloud-based Lightroom CC app, this course will teach you how to use the programs to its fullest potential. This course was created for beginner photographers, and advanced photographers looking to learn how to edit photos from scratch.Our Promise to You!We'll be here for you every step of the way. If you have any questions about the course content or anything related to this topic, you can always post a question in the course or send me a direct message. We want to make this the best course on how to use Adobe Lightroom. So if there is any way we can improve this course, just tell us and we'll make it happen.Go ahead and click the enroll button, and we'll see you in lesson 1!Cheers,Phil

Instructor Details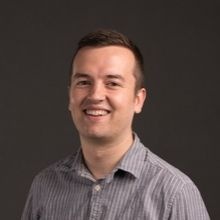 0.0 Rating
0 Reviews
Phil Ebiner is a video creator, photographer, course creator and father of twin boys. With over ten years of professional experience in the world of video & photography, Phil truly enjoys sharing his knowledge with students around the world. He has created thousands of videos and award-winning documentaries, always with the goal of making the world a better place. Today, he works out of his home-studio near Los Angeles and tries to get outside on family hikes, bike rides and camping trips whenever possible. He can't wait to teach you new skills that empowers you to creatively share your story.

Reviews
Write a Review