With genomics sparks a revolution in medical discoveries, it becomes imperative to be able to better understand the genome, and be able to leverage the data and information from genomic datasets. Genomic Data Science is the field that applies statistics and data science to the genome.This Specialization covers the concepts and tools to understand, analyze, and interpret data from next generation sequencing experiments. It teaches the most common tools used in genomic data science including how to use the command line, along with a variety of software implementation tools like Python, R, Biocon
Created by: Ben Langmead

Quality Score

Live Chat with CourseDuck's Co-Founder for Help
Need help deciding on a data structures and algorithms course? Or looking for more detail on Ben Langmead's Algorithms for DNA Sequencing? Feel free to chat below.

Course Description
We will learn computational methods -- algorithms and data structures -- for analyzing DNA sequencing data. We will learn a little about DNA, genomics, and how DNA sequencing is used. We will use Python to implement key algorithms and data structures and to analyze real genomes and DNA sequencing datasets.

Instructor Details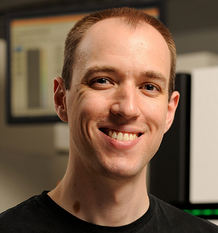 4.8 Rating
102 Reviews
Ben Langmead is an Assistant Professor in the Department of Computer Science at Johns Hopkins University. He earned his Ph.D. in Computer Science from the University of Maryland in 2012. His group seeks to make high-throughput biological datasets easy for biomedical researchers to use. The group has released several high-impact software tools for genomics. He is the recipient of a Sloan Research Fellowship (2014) and a National Science Foundation CAREER award (2014).

Reviews
Write a Review