Quality Score

Live Chat with CourseDuck's Co-Founder for Help
Need help deciding on a c course? Or looking for more detail on Roberta Ruggiero's Children's Human Rights - An Interdisciplinary Introduction? Feel free to chat below.

Course Description
Drawing on the contributions of several academic disciplines including law, psychology, sociology, history, educational and health sciences, economy and anthropology, an interdisciplinary approach guides the student into a selection of critical issues concerning children's rights. Participants will gain insight relative to the development of this specific human rights category, as well as to the evolution of the challenges faced by children over time and society's efforts to respond. Successful international strategies and programs promoting children's rights will be highlighted, as well as the role of key actors involved in international organizations working in this field. This open online course provides an overview of the most important features of children's human rights. A central portion of the MOOC will consist of a presentation of the international and regional standards on children's rights and the related international and regional judicial and quasi-judicial bodies designed to ensure their implementation. No prerequisites or specific background is required to register for this MOOC. The course is conceived as an introductory level program, but participants, who wish to deepen their knowledge in the field of children's rights, or already have some prior knowledge, will have access to additional reading material on a weekly basis. Participants who successfully complete the class activities and final assessment may request for a paid certificate of accomplishment signed by the Instructor and the main professors responsible for the program. However, no credits are awarded.The course consists of seven topical modules distributed on 4 weeks. English is the only language of instruction.

Instructor Details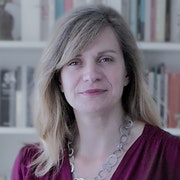 4.6 Rating
156 Reviews
Roberta Ruggiero holds an MA in Law, an MA in Human Rights and Democratisation, and a PhD in Promotion and Protection of Children's Rights. She is Senior Research and Teaching Associate at the University of Geneva's Centre for Children's Rights Studies, where she also acts as scientific coordinator of the Master of Advanced Studies in Children's Rights and the Summer School 'Children at the Heart of Human Rights'. She was formerly scientific coordinator of the European Network of National Observatories on Childhood (ChildONEurope), Istituto degli Innocenti (2008-2013), senior lecturer at the University of Padua, Italy, and external professor on children's rights at the University of Molise, Italy. She has also worked as researcher at the IOM Europe Office and at UNICEF-Innocenti Research Office. Her research interests and publications include children's right in the EU framework of law and policy, independent national human rights institution for children, implementation of children's rights and comparative childhood governmental policies.

Reviews
Write a Review