Learn to build websites with HTML , CSS , Bootstrap , Javascript , jQuery , Python 3 , and Django!
Created by: Jose Portilla
Produced in 2022

What you will learn
Create a fully functional web site using the Full-Stack with Django 1.11
Learn how to use HTML to create website content
Use CSS to create beautifully styled sites
Learn how to take advantage of Bootstrap to quickly style sites
Use Javascript to interact with sites on the Front-End
Learn how to use jQuery to quickly work with the DOM
Understand HTTP requests
Create fantastic landing pages
Learn the power of Python to code out your web applications
Use Django as a back end for the websites
Implement a full Models-Views-Templates structure for your site

Quality Score

Live Chat with CourseDuck's Co-Founder for Help
Need help deciding on a python course? Or looking for more detail on Jose Portilla's Python and Django Full Stack Web Developer Bootcamp? Feel free to chat below.

Course Description
Welcome to the Python and Django Full Stack Web Developer Bootcamp! In this course we cover everything you need to know to build a website using Python, Django, and many more web technologies!
Whether you want to change career paths, expand your current skill set, start your own entrepreneurial business, become a consultant, or just want to learn, this is the course for you!
We will teach you the latest technologies for building great web applications with Python 3 and Django! But we don't just teach that, we also teach the Front End technologies you need to know, including HTML, CSS, and Javascript. This course can be your one stop shop for everything you need! It will serve as a useful reference for many of your questions as you begin your journey in becoming a web developer!
This course is designed so that anyone can learn how to become a web developer. We teach you how to program by using HD Video Lectures, Walkthrough Code Projects, Exercises, Concept Presentation Slides, Downloadable Code Notes, Reading Assignments, and much more!
Here is just a small sampling of the topics included in this course:
HTML5
CSS3
Javascript
jQuery
Bootstrap 3 and 4
Document Object Model
Python
Django Basics
Django Templates
Django Forms
Django Admin Customization
ORM
Class Based Views
REST APIs
User Authentication
and much,much more!
You will also get access to our online community of thousands of students, happy to help you out with any questions you may have! Any questions, feel free to send me a message here on Udemy and connect with me on LinkedIn, check out my profile for other courses.
We also have a 30-day money back guarantee, so you can try out the course for an entire month, risk-free!
Always keep learning!
JoseWho this course is for:
Complete Beginners
Professionals looking to bridge gaps in their knowledge
Python Developers looking to get into Web Development

Instructor Details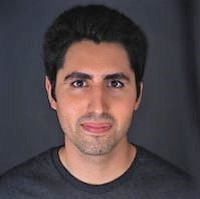 4.3 Rating
100 Reviews
Jose Marcial Portilla has a BS and MS in Mechanical Engineering from Santa Clara University and years of experience as a professional instructor and trainer for Data Science and programming. He has publications and patents in various fields such as microfluidics, materials science, and data science technologies. Over the course of his career he has developed a skill set in analyzing data and he hopes to use his experience in teaching and data science to help other people learn the power of programming the ability to analyze data, as well as present the data in clear and beautiful visualizations. Currently he works as the Head of Data Science for Pierian Data Inc. and provides in-person data science and python programming training courses to employees working at top companies, including General Electric, Cigna, The New York Times, Credit Suisse, and many more. Feel free to contact him on LinkedIn for more information on in-person training sessions or group training sessions in Las Vegas, NV.

Reviews
Write a Review