This Specialization explores the evolving world of business strategy, focusing on the increasingly important roles of design, user experience, and innovation in shaping competitive advantage. You'll learn about concepts such as goal setting, value creation, global integration, and diversification, and you'll critique classic theories and frameworks in the context of new business realities. In the final Capstone Project, you'll create and defend a holistic business strategy in response to a realistic case study prompt.
Created by: Robert Austin

Quality Score

Live Chat with CourseDuck's Co-Founder for Help
Need help deciding on a go course? Or looking for more detail on Robert Austin's Strategic Management? Feel free to chat below.

Course Description
The world of business strategy is in transition. What used to work doesn't anymore -- not necessarily. This course prepares you to think strategically in an age when companies like Apple, Google, and Microsoft have become more valuable (in market cap terms) than companies like Exxon. Today, business value and competitive advantage arise more often from consumer perceptions of what is "cool" than from physical assets or economies of scale. In this course -- the first of a three-course specialization tailored specifically for the age of creativity and innovation -- you will gear up for the challenges of strategy formulation and implementation in a 21st century business. After taking the course, you'll be able to:- Explain why "doing" strategy is considered "the high point of managerial activity" (Mintzberg);- Recognize and avoid the old, tired ideas about strategy that are still out there, so you can adopt fresher, better ideas;- Point out how doing strategy has changed because of advancing technology and globalization;- Prepare for the Capstone Project for the Strategic Management and Innovation Specialization

Instructor Details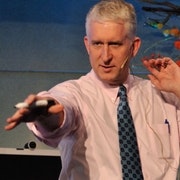 4.9 Rating
125 Reviews
Robert D. Austin is Professor, Management of Creativity and Innovation, at Copenhagen Business School. Before moving to Copenhagen, he was a professor of Technology and Operations Management at the Harvard Business School for more than a decade. Austin has written nine books, including Harder Than I Thought: Adventures of a 21st Century Leader (Harvard Business Review Press, coauthored with Richard L. Nolan and Shannon O'Donnell). He has published articles in Harvard Business Review, Information Systems Research, MIT Sloan Management Review, Organization Science, the Wall Street Journal, and many other prominent venues. He's an author of more than 60 Harvard Business School cases and also two of Harvard's widely used online learning products. A former auto and tech company manager, Austin has consulted and provided executive education at many multinational corporations.

Reviews
Write a Review