Are you interested in how to use data generated by doctors, nurses, and the healthcare system to improve the care of future patients? If so, you may be a future clinical data scientist!This specialization provides learners with hands on experience in use of electronic health records and informatics tools to perform clinical data science. This series of six courses is designed to augment learner's existing skills in statistics and programming to provide examples of specific challenges, tools, and appropriate interpretations of clinical data.By completing this specialization you will know how to
Created by: Nick Santos

Quality Score

Live Chat with CourseDuck's Co-Founder for Help
Need help deciding on a jquery course? Or looking for more detail on Nick Santos's GIS Data Formats, Design and Quality? Feel free to chat below.

Course Description
In this course, the second in the Geographic Information Systems (GIS) Specialization, you will go in-depth with common data types (such as raster and vector data), structures, quality and storage during four week-long modules: Week 1: Learn about data models and formats, including a full understanding of vector data and raster concepts. You will also learn about the implications of a data's scale and how to load layers from web services. Week 2: Create a vector data model by using vector attribute tables, writing query strings, defining queries, and adding and calculating fields. You'll also learn how to create new data through the process of digitizing and you'll use the built-in Editor tools in ArcGIS.Week 3: Learn about common data storage mechanisms within GIS, including geodatabases and shapefiles. Learn how to choose between them for your projects and how to optimize them for speed and size. You'll also work with rasters for the first time, using digital elevation models and creating slope and distance analysis products.Week 4: Explore datasets and assess them for quality and uncertainty. You will also learn how to bring your maps and data to the Internet and create web maps quickly with ArcGIS Online.Take GIS Data Formats, Design and Quality as a standalone course or as part of the Geographic Information Systems (GIS) Specialization. You should have equivalent experience to completing the first course in this specialization, Fundamentals of GIS, before taking this course. By completing the second class in the Specialization you will gain the skills needed to succeed in the full program.

Instructor Details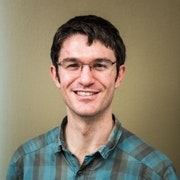 4.9 Rating
132 Reviews
Nicholas Santos is a GIS specialist, programmer, web developer, environmentalist and instructor with the UC Davis Division of Continuing and Professional Education. He works at the Center for Watershed Sciences at the University of California, Davis, where he develops GIS-based software and databases to help analyze and understand environmental impacts and indicators. Santos founded and led Environmental Consumer, a 501(c)(3) nonprofit that develops actionable information and resources for consumers taking steps to reduce their impact. In 2012, he was the Roosevelt Institute: Pipeline fellow for climate change. He regularly works as a technical consultant and has previously worked with 1Sky (now part of 350.org), Sierra Nevada Alliance, and the UC Sustainable Agriculture Research and Education Program.

Reviews
Write a Review