Game development made easy. Learn C# using Unity and create your very own classic RPG!
Created by: James Doyle
Produced in 2022

What you will learn
Learn C#, a modern versatile programming language.
Understand the capabilities of 2D development in Unity.
Develop strong and transferrable problem solving skills.
Gain an understanding of the game development process.
Learn how object oriented programming works in practice.

Quality Score

Live Chat with CourseDuck's Co-Founder for Help
Need help deciding on a unity course? Or looking for more detail on James Doyle's Learn To Create An RPG Game In Unity? Feel free to chat below.

Course Description
Learn how to create and program your very own classic RPG game using Unity, an industry-standard game development program used by many large gaming studios and indie developers across the world.
In this course you won't just be learning programming concepts, but tying these concepts to real game development uses. You will have access to a course forum where you can discuss the topics covered in the course as well as the next steps to take once the course is complete.
This course has been designed to be easily understandable to everyone, so whether you're a complete beginner, an artist looking to expand their game development range or a programmer interested in understanding game design, this course will help you gain a greater understanding of development.

At the end of this course you will have developed the ability to create such game elements as:
Full top-down character movement
Creating tile-based maps in Unity
A full dialog system
Inventory creation & management
Stat-tracking & leveling up
Shop system
Turn-based battles with enemies
Boss Battles
Quest Management
Start learning today and let me help you become a game developer!
Who this course is for:
Anyone who wants to make their own 2D games.
People who want to create and publish their own games.
Complete beginners with an interest in learning game development.
Developers who want to re-skill across to game development.
People interested in working in the game design industy.
Competent and confident with using a computer.

Instructor Details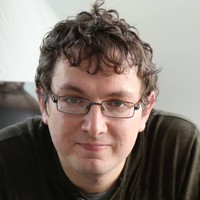 4.1 Rating
100 Reviews
Hi, I'm James. I have helped thousands of people learn how to develop their own games in Unity, and whether you're a first-time developer, or need to refresh your skills, I can help you learn to make the games you want to make.
With a bachelors degree in Computer Science and a background working in independent game development, I have been helping others to create their own games and release them on multiple platforms.
I believe in helping you learn by teaching code in context, so rather than having to memorize a bunch of stuff you've never seen before, you learn how each coding concept can be applied to real working problems in your games.
I can't wait to help you learn all about making your own games and how to make them a success.
So why not start learning to make games with me now?
See you soon!
James

Reviews
Write a Review