For a lot of higher level courses in Machine Learning and Data Science, you find you need to freshen up on the basics in mathematics - stuff you may have studied before in school or university, but which was taught in another context, or not very intuitively, such that you struggle to relate it to how it's used in Computer Science. This specialization aims to bridge that gap, getting you up to speed in the underlying mathematics, building an intuitive understanding, and relating it to Machine Learning and Data Science.In the first course on Linear Algebra we look at what linear algebra is and
Created by: Samuel J. Cooper

Quality Score

Live Chat with CourseDuck's Co-Founder for Help
Need help deciding on a artificial intelligence course? Or looking for more detail on Samuel J. Cooper's Mathematics for Machine Learning: Multivariate Calculus? Feel free to chat below.

Course Description
This course offers a brief introduction to the multivariate calculus required to build many common machine learning techniques. We start at the very beginning with a refresher on the "rise over run" formulation of a slope, before converting this to the formal definition of the gradient of a function. We then start to build up a set of tools for making calculus easier and faster. Next, we learn how to calculate vectors that point up hill on multidimensional surfaces and even put this into action using an interactive game. We take a look at how we can use calculus to build approximations to functions, as well as helping us to quantify how accurate we should expect those approximations to be. We also spend some time talking about where calculus comes up in the training of neural networks, before finally showing you how it is applied in linear regression models. This course is intended to offer an intuitive understanding of calculus, as well as the language necessary to look concepts up yourselves when you get stuck. Hopefully, without going into too much detail, you'll still come away with the confidence to dive into some more focused machine learning courses in future.

Instructor Details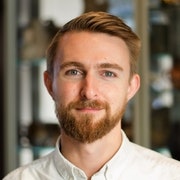 4.7 Rating
100 Reviews
Dr Sam Cooper is a Lecturer of energy science and materials design in the Dyson School of Design Engineering at Imperial College London. His PhD was on the characterisation and optimisation of battery and fuel cell electrodes through 3D imaging and simulation. His research group is primarily focused on developing next generation energy storage technologies.

Reviews
Write a Review