This Coursera curriculum was designed to provide hands-on instruction for advanced uses of Excel 2013. It gets beyond Excel basics and covers simulation analysis and more advanced Excel applications. It also goes deep into data visualization, helping to distinguish it from the multitude of introductory and overview classes in Excel.
Created by: Alex Mannella
Produced in 2018

What you will learn
Developing databases and data models.
Advanced scenario analysis.
Data visualization.
Dashboarding.

Quality Score

Live Chat with CourseDuck's Co-Founder for Help
Need help deciding on a excel course? Or looking for more detail on Alex Mannella's Data Visualization with Advanced Excel? Feel free to chat below.

Course Description
In this course, you will get hands-on instruction of advanced Excel 2013 functions. You'll learn to use PowerPivot to build databases and data models. We'll show you how to perform different types of scenario and simulation analysis and you'll have an opportunity to practice these skills by leveraging some of Excel's built in tools including, solver, data tables, scenario manager and goal seek. In the second half of the course, will cover how to visualize data, tell a story and explore data by reviewing core principles of data visualization and dashboarding. You'll use Excel to build complex graphs and Power View reports and then start to combine them into dynamic dashboards.Note: Learners will need PowerPivot to complete some of the exercises. Please use MS Excel 2013 version. If you have other MS Excel versions or a MAC you might not be able to complete all assignments.This course was created by PricewaterhouseCoopers LLP with an address at 300 Madison Avenue, New York, New York, 10017.

Pros

Cons
Course gets far beyond the introductory basics. Instead of learning shortcuts to edit cells, you will learn how to do powerful analytics with Excel features.
Practical sessions ensure that you aren't loosely following along with lectures. You will have to master these lessons to complete the curriculum.
Course focuses on creating unique Excel outputs. You aren't just drawing basic scatter plots. You'll be crafting your own approach to using Excel analytics.

This course is not for beginners. A strong background in Excel is assumed.
The course was built from Excel 2013. There are subtle changes to newer versions and it can cause confusion and minor roadblocks to completing tasks if you aren't on Excel 2013.
The course is challenging even for experienced Excel users.

Instructor Details

4.8 Rating
122 Reviews
Alex Mannella was a founding member and Partner in PwC's Information and Analytics Practice and is a seasoned professional on the issues of customer value management (CVM), response modeling, database marketing, and data mining. He has extensive experience in developing response and segmentation algorithms for organizations of varying sizes, database development, and the use of artificial intelligence for data mining studies. Prior to joining PwC, Alex was head of research at Econometrics, Inc.. He was instrumental in the redesign of their national database of more than 180 million records for response modeling, data mining and direct marketing campaigns. In addition, Alex played a key role in the development of the life-stage variable at Econometrics, a variable that is a key component in CRM and market basket analysis. Alex is an active member of the American Statistical Association (Chicago Chapter) and the Chicago Association of Direct Marketing. Alex is a guest lecturer at UCLA, Stanford, ITAM (Mexico), Universidad de los Andes (Colombia), IIM-B, and ISB. In addition, Alex sits on an advisory board at the University of Chicago Graham School.

Students also recommend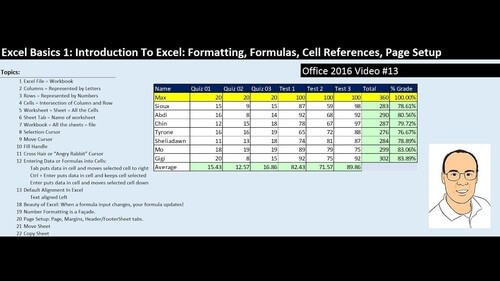 4.9 (15 Reviews)




Provider: YouTube
Time: 12h

0.0 (0 Reviews)

Provider: Chandoo.org
Time: 1h 30m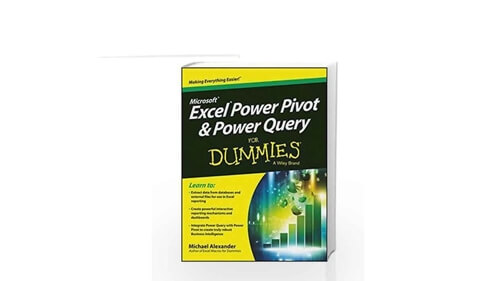 0.0 (0 Reviews)

Provider: Amazon

Reviews
Write a Review