The University of Illinois and Coursera combined forces to present this course in digital marketing. It looks at digital tools, modern strategies and the impacts of current events on marketing.
Created by: Aric Rindfleisch
Produced in 2017

Quality Score
Overall Score : 100 / 100

Live Chat with CourseDuck's Co-Founder for Help
Need help deciding on a branding course? Or looking for more detail on Aric Rindfleisch's Marketing in a Digital World? Feel free to chat below

Course Description
branding Awards

Best Free Course
This course examines how digital tools, such as the Internet, smartphones, and 3D printing, are revolutionizing the world of marketing by shifting the balance of power from firms to consumers. Marketing in a Digital World is one of the most popular courses on Coursera with over 150,000 Learners and is rated by Class Central as one of the Top 50 MOOCs of All Time (https://www.class-central.com/report/top-moocs/).This course is part of the iMBA offered by the University of Illinois, a flexible, fully-accredited online MBA at an incredibly competitive price. For more information, please see the Resource page in this course and onlinemba.illinois.edu.

Pros

Cons
Most recent update (at the time of this review) was April 2020, making it ultra-recent.
Course is part of an MBA program.
Course takes classic product marketing concepts and transforms them into digital marketing strategies.

Course is part one of seven. Completing the series is expensive and cumbersome.
Course will need perpetual updates to stay relevant. Always check the latest version before committing.
Use of older concepts can sometimes feel dated.

Instructor Details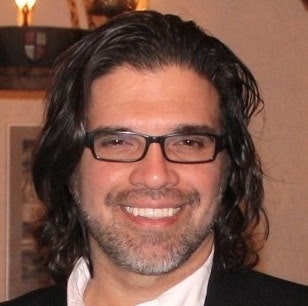 5.0 Rating
689 Reviews
Aric Rindfleisch is John M. Jones Professor of Marketing, and Executive Director of the Illinois MakerLab at the University of Illinois at Urbana-Champaign. He received a PhD from the University of Wisconsin-Madison and an MBA from Cornell University. He has also served as a faculty member at the University of Wisconsin-Madison, University of Arizona, Tilburg University, and Korea University and worked for J. Walter Thompson-Japan, Millward Brown, and the US Army. Professor Rindfleisch is an award-winning scholar and serves as an editor and review board member for several leading marketing journals. He has also won several teaching awards, including being recently named by Princeton Review as one of "The Best 300 Professors" in America.

Reviews
Write a Review