Live Chat with CourseDuck's Co-Founder for Help
Need help deciding on a excel course? Or looking for more detail on Dave Bruns? Feel free to chat below.

Instructor Bio
Dave is a long-time user of Excel, with more than 20 years as a manager in the corporate world. He writes and narrates videos.

Dave Bruns Courses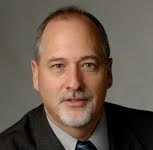 (0 Reviews)




Provider: Exceljet
Time: 1h

Dave Bruns's Core Subjects