This YouTube tutorial covers the entire concept of deep learning in a single three-and-a-half-hour video. It goes over all of the fundamental concepts of deep learning and equips students to design their own machine learning models and apply them effectively.
Created by: ACM SIGGRAPH
Produced in 2018

Quality Score

Live Chat with CourseDuck's Co-Founder for Help
Need help deciding on a deep learning course? Or looking for more detail on ACM SIGGRAPH's Deep Learning: A Crash Course? Feel free to chat below.

Course Description
deep learning Awards

Best Crash Course
Deep learning is a revolutionary technique for discovering patterns from data. We'll see how this technology works and what it offers us for computer graphics. Attendees learn how to use these tools to power their own creative and practical investigations and applications.

Pros

Cons
Video has a sense of humor which is great for de-stressing a long session on deep topics.
Course does a great job of covering legitimate applications, helping students to understand where to take their knowledge for future development.
Despite the video length, the course is surprisingly succinct.

One video is not enough to thoroughly cover deep learning. It's a big topic.
Course is severely lacking in supplemental information.
Course is really just a recording of lectures, minus the resources used in the lectures.

Instructor Details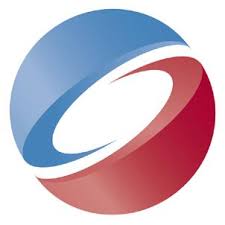 0.0 Rating
0 Reviews
ACM SIGGRAPH is the Association for Computing Machinery's (ACM) Special Interest Group on Computer Graphics and Interactive Techniques (SIGGRAPH). ACM SIGGRAPH is an international organization well-known for its annual conferences, SIGGRAPH and SIGGRAPH Asia. In addition to these major events, ACM SIGGRAPH has other committees which produce activities and conduct business throughout the year. These include the network of ACM SIGGRAPH Professional and Student Chapters, the Education Committee, the Digital Arts Committee and the Small Conferences Committee. For more information about these groups and all of our other activities, please visit our web site.

Reviews
Write a Review