Beginner-Intermediate practical experience in Database Administration (DBA) SQL Server. Good for Microsoft exam 70-462.
Created by: Phillip Burton
Produced in 2022

What you will learn
Create Backups and Restore Databases, understanding the different recovery models
Manage logins and server roles, and import and export data
Implement and maintain indexes, and manage and configure databases, including compression and concurrency problems
Manage SQL Server Agent and audit SQL Server instances
Collect and analyse troubleshooting data
Plan and install SQL Server and related services, including implementing a migration strategy

Quality Score

Live Chat with CourseDuck's Co-Founder for Help
Need help deciding on a sql course? Or looking for more detail on Phillip Burton's 70-462: SQL Server Database Administration (DBA)? Feel free to chat below.

Course Description
Do you want to gain practical experience in Database Administration in SQL Server? Are you wanting to prepare for the official Microsoft exam 70-462 "Administering Microsoft SQL Server"? Either way, welcome.
In this course, learn some of the skills that Microsoft want you to know, and add another tool to your CV or resume, and even go for the official Microsoft certification.
SQL Server is one of the main database tools that is requested in the job market, and the ability to being able to do DBA for SQL Server could be very useful for your current work, and your next job hunt.
We'll download and install for free SQL Server Developer, which gives you all of the capabilities of the full-cost Enterprise edition (though without being able to use it for commercial purposes). We'll start by downloading a demonstration database, and learning how to backup and restore this database, and what recovery models are appropriate for other databases, to enable you to offer Point in Time recovery.
We'll manage logins and server roles, so you can control who gets access to what data, implement and maintain indexes, so you can speed up searches, and import and export data. We'll look at managing SQL Server Agent, so you can automate routine tasks, and also be alerted to problems, we'll manage and configure databases, and look at compression, both of which aids with administrating big databases. And much more.
The course will take around 10 hours to complete, but completing this will enable you to versed in Database Administration tasks, giving you hands-on experience.
The course increases in difficulty slowly, so you'll manually backup a database, but then later we'll use SQL Server Agent to automate this. In this Part 1 course, we will only do activities that require one computer, instead of multiple servers or virtualization.
The course is fairly relaxed - there will be a few "wrong turns", so you can see what problems might arise, but every lesson works towards an end goal at a relatively slow pace, so you can follow on your own computer easily. I assume that you know how to use a computer, including installing programs, but the actual DBA will be at a basic level, and I'll introduce every component as we go on.
No knowledge of T-SQL is required, as I'll demonstrate everything I can through the GUI (Graphical User Interface) as well as T-SQL. However, if you are going to go for the official Microsoft exam, the equivalent knowledge as per my first two courses in 70-461 T-SQL is essential.
At the end of the course, you can download a certificate of completion, so you can show everyone your new-found skills, and continue your preparations for the official Microsoft certifications.
The course is recorded on SQL Server 2017, but will also work fully in 2016, 2014 and 2012, and mostly in 2008R2 and 2008.Who this course is for:
This course is for you if you want practice experience in SQL Server Database Administration
No prior experience with T-SQL is required, although the more knowledge you have it, the better.
In this course we will cover several aspects which are tested in Microsoft's 70-462 exam "Administering Microsoft SQL Server"
Although the exam specifically says "SQL Server 2012/2014", all parts of this course are applicable for the 2016 and 2017 versions, and most in the 2008 and 2008R2 versions.
This course is not for you if you want advanced training on Database Administration.

Instructor Details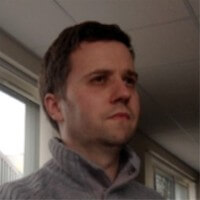 4.4 Rating
50 Reviews
Phillip is a Computing Consultant providing expert services in the development of computer systems and data analysis. He is a Microsoft Certified Technology Specialist. He has also been certified as a Microsoft Certified Solutions Expert for Business Intelligence, Microsoft Office 2010 Master, and as a Microsoft Project 2013 Specialist.
He enjoys investigating data, which allows him to maintain up to date and pro-active systems to help control and monitor day-to-day activities. He has also developed expertise and programmes to catalogue and process and control electronic data, large quantities of paper or electronic data for structured analysis and investigation.
He is one of 9 award winning Experts for Experts Exchange's 11th Annual Expert Awards and was one of Expert Exchange's top 10 experts for the first quarter of year 2015.
His interests are working with data, including Microsoft Excel, Access and SQL Server.

Students also recommend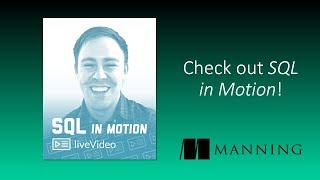 0.0 (0 Reviews)




Provider: Manning Publications
Time: 4h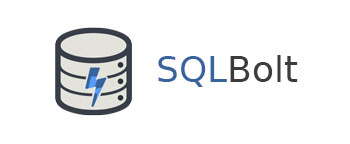 0.0 (0 Reviews)

Provider: SQLBolt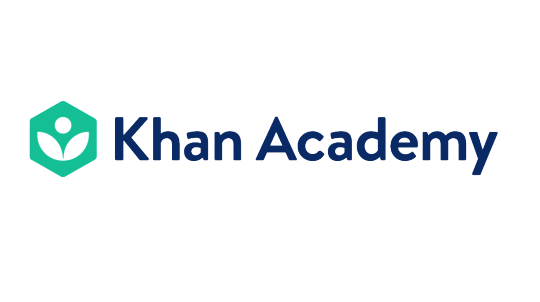 0.0 (0 Reviews)

Provider: Khan Academy
Time: 1h

Reviews
Write a Review