This Coursera course focuses on business applications of Excel features and functions. It is designed as a six-week curriculum that includes 18 hours of instruction and practical skills development. That amounts to devoting an average of 3 hours each week to the course perfect for busy professionals.
Created by: Dr Yvonne Breyer
Produced in 2017

What you will learn
The Core of Excel: 5 hours of lessons on Excel essentials, ranging from editing cells to utilizing templates.
Calculations: 4 hours of instruction on analytical features in excel, including built-in formulas, customizing formulas and cell references.
Formatting: 3 hours of learning myriad techniques to format cells and sheets to create unique presentations.
Data Management: 3 hours of practice in managing data. Includes filtering, managing rows and columns and find and replace feature.

Quality Score
Overall Score : 100 / 100

Live Chat with CourseDuck's Co-Founder for Help
Need help deciding on a excel course? Or looking for more detail on Dr Yvonne Breyer's Excel Skills for Business: Essentials? Feel free to chat below.

Course Description
In this first course of the specialization Excel Skills for Business you will learn the Essentials of Microsoft Excel. Within six weeks, you will learn to expertly navigate the Excel user interface, perform basic calculations with formulas and functions, professionally format spreadsheets, and create visualizations of data through charts and graphs.Whether you are self-taught and want to fill in the gaps for better efficiency and productivity, or whether you have never used Excel before, this course will set you up with a solid foundation to become a confident user and develop more advanced skills in later courses. We have brought together a great teaching team that will be with you every step of the way. A broad range of practice quizzes and challenges will provide great opportunities to build up your skillset. Work through each new challenge with our team and in no time you will surprise yourself with how far you have come. Spreadsheet software is one of the most ubiquitous pieces of software used in workplaces across the world. Learning to confidently operate this software means adding a highly valuable asset to your employability portfolio. At a time when digital skills jobs are growing much faster than non-digital jobs, make sure to position yourself ahead of the rest by adding Excel skills to your employment portfolio.

Pros

Cons
Course side-steps analytical functions that are unlikely to be pertinent to business applications. The streamlined approach saves time and frustration.
Course is designed for beginners, not advanced computer users.
Course is designed around a practical approach to learning. You will learn by doing in these lessons.

Course is lacking in identifying and accounting for variations in Mac versions of the software. It's very Windows-focused.
Entire curriculum is designed with US versions of the software. International users may struggle with discrepancies.
Streamlined focus can make the course feel basic. There are powerful topics not covered.

Instructor Details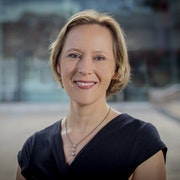 5.0 Rating
100 Reviews
Dr Yvonne Breyer is an award-winning academic with expertise in student success, online learning and digital transformation in the higher education sector. Yvonne has led several award-winning strategic initiatives with national and international reach. Most recently, she led the 'Excel Skills for Business' specialisation, which received the Coursera Outstanding Educator Award for Student Transformation on the back of exceptional learner feedback, global reach and impact. Yvonne leads the Global MBA Design and Experience team which includes senior learning designers, media producers and student experience designers, to deliver an innovative and transformative learner experience for Global MBA students. She holds a PhD in Applied Linguistics (Macquarie University), a Master of Arts (University of Essen, Germany) and a Postgraduate Certificate in Higher Education, Leadership and Management (Macquarie University).

Students also recommend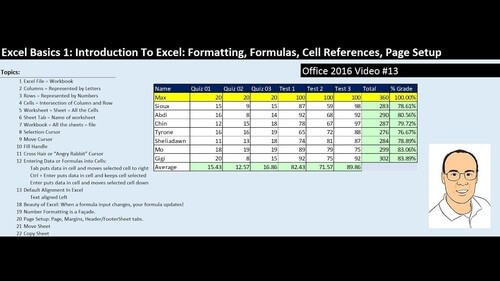 4.9 (15 Reviews)




Provider: YouTube
Time: 12h

0.0 (0 Reviews)

Provider: Chandoo.org
Time: 1h 30m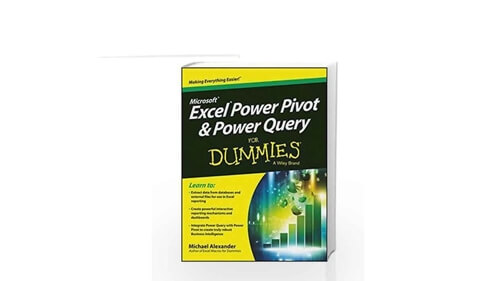 0.0 (0 Reviews)

Provider: Amazon

Reviews
Write a Review