Master Advanced Excel 2013 Features. Become A Expert And Learn To Use Excel Like A Pro With This Advanced Excel Training
Created by: Infinite Skills
Produced in 2017

What you will learn
To take your basic Excel skills to the next level
To gain a solid understanding of the more powerful features and functions in Excel
To be able to use Microsoft Excel in a commercial environment

Quality Score

Live Chat with CourseDuck's Co-Founder for Help
Need help deciding on a excel course? Or looking for more detail on Infinite Skills's Microsoft Excel 2013 Advanced. Online Excel Training Course? Feel free to chat below.

Course Description
Learn the expert features and functions in Microsoft Excel 2013, alongside our expert author, to help you get you beyond the basics and have advanced-level proficiency within the Excel 2013 suite

Whilst in this course we'll cover the basics of Excel, including SUM, MIN, MAX and other conditional statements, we'll quickly move onto more advanced-level topics including:
IF statements
VLOOKUP and HLOOKUP
Sparklines
Pivot Tables and Charts
Macro Operations
The Ability to Master Excel By the completion of this computer based advanced Excel training video for Microsoft Excel 2013, you will be comfortable with many of the advanced features and functions that this powerful spreadsheet software from Microsoft has to offer. With the ability to handle advanced tasks in Excel, you'll be able to get more power out of your worksheets and be able to dramatically shorten your task times and increase your efficiency in the process. Content and Overview Suitable for beginners with Microsoft Excel (as we'll cover the basics early on) but also for those who wish to cover the advanced topics in Excel. Through the course of 128 lectures and 10+ hours of content, you'll learn all of the basic and advanced items of Excel, which will enable you to use Excel expertly within in a personal or commercial environment. Complete with working files and code samples, you'll be able to follow along with the author throughout the lessons, and will receive a verifiable certificate of completion upon finishing the course. Who this course is for:
Users with a basic knowledge of Excel
Users who have completed our Beginners / Intermediate Excel title

Instructor Details
4.6 Rating
97 Reviews
Infinite Skills is a Canadian based company who offer a huge and ever growing range of high quality eLearning solutions that teach using studio quality narrated videos backed-up with practical hands-on examples and comprehensive working files. All courses are created by trained educators and experts in video based education.
The emphasis is on teaching real life skills that are essential for progressing in today's commercial environment.

Students also recommend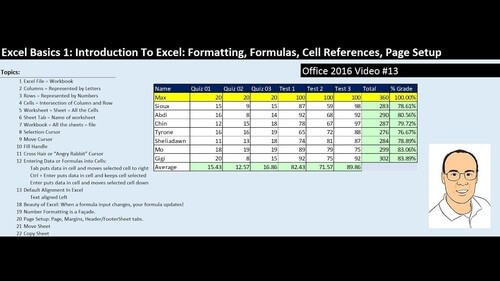 4.9 (15 Reviews)




Provider: YouTube
Time: 12h

0.0 (0 Reviews)

Provider: Chandoo.org
Time: 1h 30m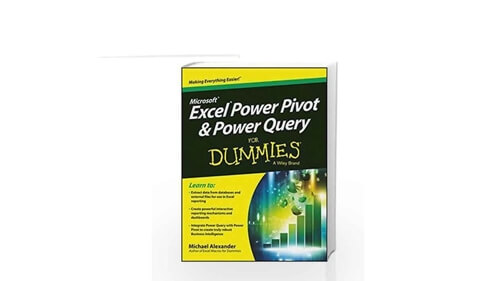 0.0 (0 Reviews)

Provider: Amazon

Reviews
Write a Review