Hubspot Academy offers this free certification course on inbound marketing. It covers modern techniques for cultivating and curating leads as well as content creation and social promotion. Its split over 10 lessons of interactive learning that leads students to successful techniques for marketing.
Created by: Jorie Munroe
Produced in 2016

Quality Score

Live Chat with CourseDuck's Co-Founder for Help
Need help deciding on a digital marketing course? Or looking for more detail on Jorie Munroe's Inbound Marketing? Feel free to chat below

Course Description
digital marketing Awards

Best Practical Course
Learn inbound marketing techniques that range from content creation to social promotion to converting and nurturing leads and beyond. By the end of this certification course, youll be well on your way to building your inbound marketing strategy.

Pros

Cons
The core tactics of inbound marketing fill gaps and modernize concepts that are lacking in competitive courses.
Overall course length is extremely accessible without skimping on information.
Teaches holistic strategy that works in concert with sales and other departments.

Hubspot certifications have mixed value. Some employers care. Others don't.
Content is extremely dry, especially considering marketing is supposed to be appealing.
Certificate comes easily and may feel unearned.

Instructor Details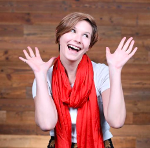 4.6 Rating
7 Reviews
Hailing from the wintry north of Vermont, Jorie is a Professor on HubSpot Academy. They are dedicated to educating and inspiring people about reporting, conversion, and advertising. They are an avid reader and podcast enthusiast.

Reviews
Write a Review