Quality Score

Live Chat with CourseDuck's Co-Founder for Help
Need help deciding on a digital marketing course? Or looking for more detail on Brian Peters's Introduction to Social Media Advertising - Learn with Buffer? Feel free to chat below.

Course Description
Social media advertising is one of the most powerful ways to connect with customers and drive marketing impact. Are you ready to unlock potential for your business?Join Buffer Social Media Strategist Brian Peters for an engaging and friendly class on the essentials of social media advertising. This is a one-of-a-kind, tactical class that will take you from "zero to sixty," giving you the confidence to make decisions that set you up for success.Lessons include:Demystifying key terms and vocabularySetting campaign goalsTargeting audience segmentsDeveloping compelling copy and visualsIterating and optimizing campaigns for long-term successThis introductory class is perfect for marketers, brands, small business, freelancers, and everyone looking to harness the potential of paid social advertising. By the end, you'll be ready to run your first social media ad campaign and connect with customers, convert views into action, and drive impact for long-term business success!

Instructor Details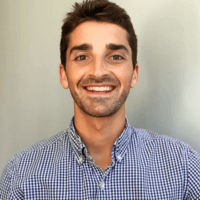 0.0 Rating
0 Reviews
Brian is a Strategic Partnerships Manager at Shopify, the best ecommerce platform that has everything you need to sell online, on social media, or in person. Brian works closely on many marketing and partnerships opportunities at Shopify, video, content, email, product growth, platform, and more. Brian's work has been featured in countless publications, including Fast Company, Forbes, Inc., Entrepreneur, and more.

Reviews
Write a Review