Create 4 Eye-Catching Dynamic Microsoft Excel Dashboards from Scratch (Excel Dashboard Templates + Workbooks Included)
Created by: Andreas Exadaktylos
Produced in 2021

What you will learn
Create 4 Professional Interactive Excel Dashboards from scratch
Create over 10 Amazing Interactive Non-Standard Charts in Microsoft Excel. BONUS: Excel Workbook files + Sample files included
Improve general Excel knowledge - Pivot Tables and Pivot Charts, Conditional Formatting, Functions, Formulas and Macros
Understand and Identify the Principles of Data Analysis
Build Interactive Dashboard Reports with Buttons and Drop Down Menus
Learn from an instructor with over 18 years of experience with Microsoft Excel, teaching thousands of students in his own computer learning school
Analyze Excel data using Excels based Functions
Course updated regularly
An instructor ready to answer your questions in less than 24 hours
Watch high-quality video lectures with lifetime access
Quizzes and exercises
Certificate of completion

Quality Score

Live Chat with CourseDuck's Co-Founder for Help
Need help deciding on a excel course? Or looking for more detail on Andreas Exadaktylos's Excel Dashboards and Data Analysis Masterclass? Feel free to chat below.

Course Description
Excel dashboards are a powerful way to leverage Excel functionality, build and manage better presentations and improve your Excel and data visualization skills. In this course I'll show you how you can turn Excel into your own, personal Business Intelligence tool and create Interactive Charts and awesome Dashboards in Microsoft Excel.
Learn how to make 4 well-designed Dashboards from Scratch!
Content and Overview
In this course my goal is to give my students the practical knowledge, with real-world examples and step by step instructions
, to create professional and designer-quality Dashboards in Excel.
With over 100 Lectures, quizzes, assignments, real-life Excel projects+SAMPLES and weekly updates, learning advanced Excel techniques has never been easier. This course is a concise and practical go-to guide for creating Interactive Charts and awesome Dashboards in Microsoft Excel. It also expands in to Pivot Tables, Pivot Charts, Conditional Formatting, Functions, Formulas and Macros.
You'll have lifetime access to watch the videos whenever you like. If you're not 100% satisfied there is a 30 day money back guarantee!
Plus you will get fast and responsive support within 24 hours.
What are you waiting for? Enroll now! (it is 100% no risk deal)

Why is this course different?
It's super practical. Free downloadable Excel working files are included to allow you to follow along using the same material I use throughout the lectures. You can download all of them.
It's comprehensive and fast. Microsoft Excel charts are complex, that's why the course is broken down into bite-sized pieces
The course also expands in to Conditional Formatting and Functions-Formulas
I update the Excel class monthly with new lectures!
You will learn the latest versions of Microsoft Excel (2019,2016 and 2013) but the concepts are compatible with Excel 2010 and 2007.
Compatible with Microsoft Office for Macintosh
What am I going to get from this course?
Learn the Dashboard Creation Process from start to finish
Create 4 complete Professional Dashboards: Business Sales Dashboard, KPI Dashboard, Pivot/Slicer Dashboard and Traffic lights Dashboards
How to create amazing data visualizations in a matter of seconds!
How to import and work with Externel Data in Excel
Modifying an Excel chart visually: styles and colors, create a pictograph, Excel's camera tool, shapes, effects, text etc.
Learn useful functions like VLOOKUP, INDEX, MATCH, HLOOKUP, SUMPRODUCT, CHOOSE etc
How to create mini charts like Sparklines and make data analysis fun!
Advanced Excel chart types like Pyramid charts, Pareto charts, Gantt charts, Gauge-Speedometer charts, Waterfall Charts, Bullet charts and Waterfall charts.
How to create Form Controls like Combo Box, Scroll Bar, List Box, Check Box etc
How to Protect your Dashboard
Bonus material : Excel most useful shortcuts
Enrol now and enjoy the course!
Who is this course for?
Students
Entrepreneurs
Business Professionals
Everyone who wants to master Excel Graphs, Pivot Charts and Dashboards
Students with willingness for learning
Only basic prior experience in Microsoft Excel or spreadsheets is required to get the most out of this Excel course.
At the end of this Microsoft Excel class you will be given a Certificate of Completion.
Testimonials for this Course
"I learned so many new excel tricks from this course. It covers almost everything. Andreas impressed me for updating his course so often! It worth every cent. Great job!" - Chris K
===================================================================
"Outstanding course! Very thorough and easy to understand. Sample spreadsheets make it very simple to follow along and provide hands on work. I would highly recommend this course." - Kelli Kellen
===================================================================
"A strongly recommend the course for all type of excel users. The lecturer follows a systematic and inspiring approach to present the most important techniques for data visualization with Excel." - Tommy Kalman
===================================================================

*** learning is more effective when it is an active rather than a passive process *** Euripides Ancient Greek dramatistWho this course is for:
Everyone who wants to master Excel Dashboards
Business Professionals
Students
Entrepreneurs
Students with a willingness for learning

Instructor Details

4.6 Rating
95 Reviews
Hi, I am Andreas and I'm a teacher. I really love learning and teaching whenever I can.
I have over 16 years of experience in teaching as an instructor, especially in Microsoft Excel. I have my own computer learning school, called Futurekids, from 2001 to now. I am the founder of Mellon Training, an online video tutorials learning school.
I have a Master's Degree in Computer Science and a Degree in Electronic Engineering.
I always wanted to create my own business. Being your own boss is an incredibly liberating experience but difficult as well.
I have a passion for software products that make people's lives easier. I teach Python Programming, Microsoft Excel and all Microsoft software products for over 17 years. I am a professional Forex Trader for over 5 years.
I love to create websites and optimize them with Search Engine Optimization techniques. I created my online e-shop, called Bite me not jewels, with my wife.
I live in Rodos, a beautiful Greek island. When I am not working, I love being with my family and my two kids. Travel, forex trading, and reading books are my favorite hobbies.

Students also recommend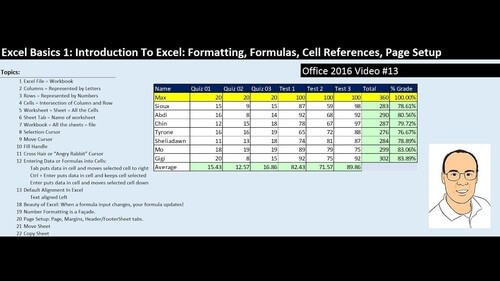 4.9 (15 Reviews)




Provider: YouTube
Time: 12h

0.0 (0 Reviews)

Provider: Chandoo.org
Time: 1h 30m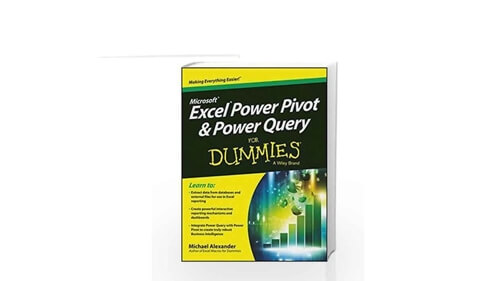 0.0 (0 Reviews)

Provider: Amazon

Reviews
Write a Review