Deal Expires Tuesday, 2023-12-05

Instructor Ray Dombroski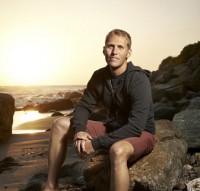 Online Course Instructor
Ray's extensive background in the surf apparel industry started in 2002. Since then he has designed for many of the top surf apparel brands in California and Hawaii, such as O'Neill, Billabong, Ocean Pacific, BodyGlove, and Local Motion. He is the founder of TheVectorLab, a website that offers graphic design resources, tools, and tutorials. As a graduate of the Art Center College of Design in Pasadena and Florida State University his experience is backed by a mix of business and design knowledge.


Live Chat with CourseDuck's Co-Founder for Help
Need help deciding on a other course? Or looking for more detail on Ray Dombroski? Feel free to chat below.

Ray Dombroski's Courses on Udemy.com
*DISCLOSURE: CourseDuck.com may receive a commission when you purchase through some of the links on this page. The Udemy trademark is the property of Udemy, Inc. See our Privacy Policy for more info.