As the name implies, this Channel 9 course is intended to be a first-ever experience with C#. It is split into 25 separate video lessons and covers topics ranging from an introduction to C# to utilize namespaces and .NET.
Created by: Bob Tabor
Produced in 2014

What you will learn
Creating a first C# program.
Data types and variables.
If and for statements.
Arrays, strings and classes.
Accessibility modifiers and assemblies.
LINQ
Handling exceptions.
.NET class library.

Quality Score

Live Chat with CourseDuck's Co-Founder for Help
Need help deciding on a c# course? Or looking for more detail on Bob Tabor's C# Fundamentals for Absolute Beginners? Feel free to chat below.

Course Description
c# Awards

Best Course Overall
Learn C# programming from an expert in the industry. Get the tools, see how to write code, debug features, explore customizations, and more.

Pros

Cons
Series covers surprisingly deep concepts without abandoning true beginners.
Course does a good job preparing students for real trials in coding.
Course stays focused on video games and mobile apps to keep lessons grounded.

There is no interaction with the instructor. Students who get stuck will have to find additional resources.
Course is woefully under review. Few firsthand accounts can help new students prepare their expectations.

Instructor Details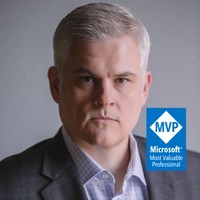 4.6 Rating
7 Reviews
Since 2002, Bob Tabor has created thousands of screen cast tutorial videos teaching C#, .NET, ASP.NET and more. He is a Senior Program Manager on the new Microsoft Learn platform driving programming language content.

Reviews
Write a Review