Traversy Media is at it again, this time with a crash course in Node.js. The single video course takes right at an hour and a half, and it delves into the core concepts of working with Node.js. It teaches users how to create an HTTP server from scratch, and in so doing, walks students through the fundamentals in a real-world setting.
Created by: Brad Traversy
Produced in 2019

What you will learn
Installing Node.js.
Modules
Event logging
HTTP
Creating a server
Deploying to Heroku

Quality Score

Live Chat with CourseDuck's Co-Founder for Help
Need help deciding on a node js course? Or looking for more detail on Brad Traversy's Node.js Crash Course? Feel free to chat below

Course Description
node js Awards

Best Crash Course
In this crash course we will explore Node.js fundamentals including modules such as path, url, fs, events and we will create an HTTP server from scratch without Express and deploy to Heroku.

Pros

Cons
All of the code is available for download, allowing users to get as deep into it as they like.
Course does a great job of getting into the root actions and understanding to complete tasks covered in the video.
Tutorial covers a shocking amount of ground in a short span without being overwhelming.

Information is a bit disorganized. You may have to go through the entire tutorial multiple times to grasp some concepts.
Content has not been updated. Newest version of Node has some subtle syntax changes that can challenge users.
This is a content blitz. Some users will have to go back, slow down or repeat to really grasp it.

Instructor Details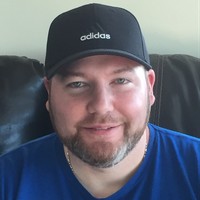 4.9 Rating
14 Reviews
Brad Traversy has been programming for around 12 years and teaching for almost 5 years. He is the owner of Traversy Media which is a successful web development YouTube channel and specializes in everything from HTML5 to front end frameworks like Angular as well as server side technologies like Node.js, PHP and Python. Brad has mastered explaining very complex topics in a simple manner that is very understandable. Invest in your knowledge by watching Brad's courses.

Reviews
Write a Review