Udemys 24-hour course on digital marketing aims to be the only course necessary for aspiring marketers to master their craft. As the name implies, it condenses information from 12 separate courses into 1 accessible resource.
Created by: Rob Percival
Produced in 2022

What you will learn
Grow a Business Online From Scratch
Make Money as an Affiliate Marketer
Land a High-Paying Job in Digital Marketing
Work From Home as a Freelance Marketer

Quality Score

Live Chat with CourseDuck's Co-Founder for Help
Need help deciding on a digital-marketing course? Or looking for more detail on Rob Percival's The Complete Digital Marketing Course - 12 Courses in 1? Feel free to chat below.

Course Description
digital-marketing Awards

Sponsored
Join 200,000+ students in the bestselling digital marketing course on Udemy!
With over 20 hours of training, quizzes and practical steps you can follow - this is one of the most comprehensive digital marketing courses available. We'll cover SEO, YouTube Marketing, Facebook Marketing, Google Adwords, Google Analytics and more!
Learn By Doing
The course is hugely interactive with projects, checklists & actionable lectures built into every section.
Learn step by step how to market a business online from scratch across all the major marketing channels.
Follow the steps on screen to get results at work, for own business or for your digital marketing clients.
12 Courses in 1
Covering 12 major online marketing topics and comprising of 20+ hours of clear cut lectures & practice activities - this course is "incredible value for money!" as one student said. We'll cover:
Market Research. Ask 3 simple questions to validate your business idea.
WordPress. Build a world-class website in 1 hour without any coding.
Email Marketing. Build a mailing list of 1000 people in 30 days from scratch.
Copywriting. Write sales pages that make the cash register ring!
SEO (Search Engine Optimisation). Get free traffic to your website with SEO.
YouTube Marketing. Drive traffic & sales with simple "how to" videos.
Social Media Marketing (Instagram, Facebook, Twitter, Pinterest & Quora).
Linkedin Marketing. Go viral on Linkedin and 400x your connections.
App Marketing. Discover 43 Ways To Promote Your App.
Google Adwords. Avoid common mistakes and set up profitable campaigns first time.
Facebook Ads. Make money with Facebook Ads without spending a fortune.
Google Analytics. Improve your marketing with Google Analytics data.
By the end of this course, you will be confidently implementing marketing strategies across the major online marketing channels.
All the strategies, tips and tools recommended are either free or very cost effective.
You'll Also Get:
Lifetime Access to course updates
Fast & Friendly Support in the Q&A section
Udemy Certificate of Completion Ready for Download
Don't Miss Out!
Every second you wait is costing you valuable leads and sales.
This courses come with a 30 day money-back guarantee - so there's no risk to get started.
Go ahead and hit the "take this course" button to start growing a business online today!Who this course is for:
Pre launch business owners who don't know where to get started
Website owners who are struggling to get traffic and sales
Anyone looking to start a pick up highly paid freelancing skills

Pros

Cons
Course emphasizes a variety of careers that can use the information — from self-employment to high-end corporate marketing.
Course hits the sweet spot of not being impossibly long and not too short to be useful.
Supplemental information supplies substantial hands-on resources for mastering marketing tools.

Course combines a lot of information. Transitions are not always easy to follow.
While the course is updated, some old information slips through the cracks.
Course lacks a written transcript of lectures which can be a barrier for some students.

Instructor Details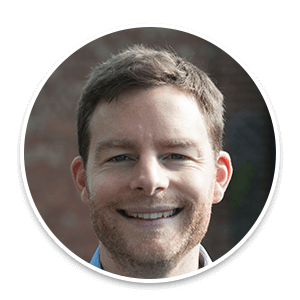 4.6 Rating
50 Reviews
Hi! I'm Rob. I have a degree in Mathematics from Cambridge University and you might call me a bit of coding geek.
After building websites for friends and family for fun, I soon learned that web development was a very lucrative career choice. I gave up my successful (and sometimes stressful) job as a teacher to work part time and today, couldn't be happier.
I'm passionate about teaching kids to code, so every summer I run Code School in the beautiful city of Cambridge. I also run the popular web hosting and design service, Eco Web Hosting which leaves me free to share my secrets with people like you.
You wouldn't believe the freedom that being a web developer offers. Sign up and find out for yourself why so many people are taking and recommending this course. I genuinely believe it's the best on the market and if you don't agree, I'll happily refund your money.
Sign up to my courses and join me in this amazing adventure today.

Reviews
Write a Review