Udemy's master class on generic SQL, this 9-hour bootcamp covers all of the essentials of working in SQL. It comes with 24 additional learning articles and 15 downloadable practicals and tools. Run by Jose Portilla, it is one of the great places to start learning about databases.
Created by: Jose Portilla
Produced in 2022

What you will learn
Use SQL to query a database
Use SQL to perform data analysis
Be comfortable putting SQL and PostgreSQL on their resume
Replicate real-world situations and query reports
Learn to perform GROUP BY statements

Quality Score

Live Chat with CourseDuck's Co-Founder for Help
Need help deciding on a postgresql course? Or looking for more detail on Jose Portilla's The Complete SQL Bootcamp 2022: Go from Zero to Hero? Feel free to chat below.

Course Description
postgresql Awards

Sponsored
Learn how to use SQL quickly and effectively with this course!
You'll learn how to read and write complex queries to a database using one of the most in demand skills - PostgreSQL. These skills are also applicable to any other major SQL database, such as MySQL, Microsoft SQL Server, Amazon Redshift, Oracle, and much more.
Learning SQL is one of the fastest ways to improve your career prospects as it is one of the most in demand tech skills! In this course you'll learn quickly and receive challenges and tests along the way to improve your understanding!
Check out the free preview videos for more information!Who this course is for:
Anyone interested in learning more about SQL, PostgreSQL, or basic data analysis!

Pros

Cons
Course has over 55,000 ratings and a near-perfect score. This course has successfully helped tens of thousands of students. Its very accessible.
Course does not require any additional resources. It is a complete boot camp, including all necessary software and a host of supplemental resources.
Course comes with Udemys lifetime support. You can revisit it as many times as you like, and you can get support each time.

The course is deep for introductory instruction, but there is room for much more depth on virtually every topic.
Course may not prove challenging for veteran programmers who are expanding into SQL.
Course does not cover commonly attached software, like Tableau.

Instructor Details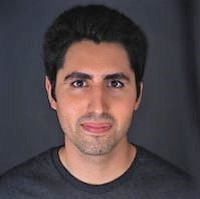 4.5 Rating
50 Reviews
Jose Marcial Portilla has a BS and MS in Mechanical Engineering from Santa Clara University and years of experience as a professional instructor and trainer for Data Science and programming. He has publications and patents in various fields such as microfluidics, materials science, and data science technologies. Over the course of his career he has developed a skill set in analyzing data and he hopes to use his experience in teaching and data science to help other people learn the power of programming the ability to analyze data, as well as present the data in clear and beautiful visualizations. Currently he works as the Head of Data Science for Pierian Data Inc. and provides in-person data science and python programming training courses to employees working at top companies, including General Electric, Cigna, The New York Times, Credit Suisse, and many more. Feel free to contact him on LinkedIn for more information on in-person training sessions or group training sessions in Las Vegas, NV.

Reviews
Write a Review