This YouTube series includes 25 video lessons on the use of C#. It starts from the basics and takes students into intermediate concepts like using databases. It was created by Derek Banas, and the entire series will take approximately 9 hours to complete.
Created by: Derek Banas
Produced in 2017

Quality Score

Live Chat with CourseDuck's Co-Founder for Help
Need help deciding on a c# course? Or looking for more detail on Derek Banas's C# Tutorial? Feel free to chat below.

Course Description
You guys asked for it and here I begin my large C# tutorial which will eventually cover Xamarin and game development. We start by covering how to install Visual Studio and Xamarin. Then we look at Namespaces, Main, Input, Output, Loops, Command Line Arguments, Arrays, Data Types, DateTime, TimeSpan, BigInteger, Formatting, Strings, String Functions, Functions and much more.

Instructor Details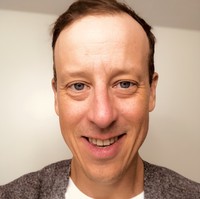 4.5 Rating
10 Reviews
Derek Banas is a marketing consultant, who wants to help people solve their day-to-day problems, for free! He also worked in research and development at Apple, worked as a stock broker for Morgan Stanley, worked in advertising and has run many different businesses, over the years. Derek has a passion for educating people! He has worked in the technology field on a professional level for 26 years. He has been making educational videos for over 10 years. His goal is to empower others across the world to achieve their dreams through low cost education.

Reviews
Write a Review