This YouTube tutorial is one hour on the dot. It covers the basics of working with Unity and C#. It teaches students how to break into game development and gets them started on making their very own video game.
Created by: Zenva
Produced in 2018

Quality Score

Live Chat with CourseDuck's Co-Founder for Help
Need help deciding on a game development fundamentals course? Or looking for more detail on Zenva's Learn Unity Game Development in ONE HOUR - COMPLETE COURSE? Feel free to chat below

Course Description
game development fundamentals Awards

Best Crash Course
No experience with Unity or C# required! Create your own simple basketball shooting game! Learn the basics of Unity game development including working with game objects, transforms, materials and physics, and even get your feet wet with a little coding!

Pros

Cons
The short time investment is abnormally accessible, and it still delivers quality instructional content.
This video provides just enough information to prevent students from getting lost in the Unity Playground.
Every concept is demonstrated with actual game development.

This course alone is not enough to become a Unity developer. It is only the first step.
Course may set bad expectations for how important C# is to Unity development.
Course creator does not interact with comments and offers no updates to content that is aging quickly.

Instructor Details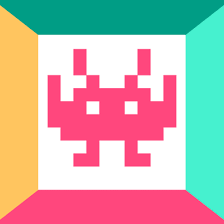 0.0 Rating
0 Reviews
At Zenva our goal is to empower people so that they can create their own videogames, mobile apps and websites. We believe in the power of education and want to give everyone the chance to learn how to use the latest technologies. Zenva was founded by Pablo Farias Navarro, and we currently have over 85k students from all around the world learning how to code in our courses.

Reviews
Write a Review