Training For Your MCSD: Windows Store Apps Using C# Certification
Created by: Infinite Skills
Produced in 2017

What you will learn
This course will help prepare you for the Microsoft Certification Exam 70-483
Learn C# Basics
Review the 70-483 Exam Objectives

Quality Score

Live Chat with CourseDuck's Co-Founder for Help
Need help deciding on a c# course? Or looking for more detail on Infinite Skills's Programming in Microsoft C# - Exam 70-483? Feel free to chat below.

Course Description
In this Programming in Microsoft C# - Exam 70-483 training course, expert author Mark Long will teach you the fundamental aspects of C#, and help you prepare for Microsoft's 70-483 certification exam. This course is designed for the absolute beginner, meaning no experience with C# is required.
You will start by learning about the Visual Studio setup, then jump into learning the C# basics, such as classes, objects, C# types, and value and reference types. From there, Mark will teach you how to work with C# types, such as how to use properties and fields, access modifiers, and understand and use constructors. This video tutorial also covers how to implement class hierarchies, understand delegates and events, and garbage collection basics. Finally, you will learn about asynchronous programming and data security, such as how to encrypt user files and hash data.
Once you have completed this computer based training course, you will have gained a solid understanding of the fundamental aspects of C#, as well as be able to complete the 70-483 certification exam.Who this course is for:
Anyone who is preparing to take the Microsoft Certification Exam 70-483

Instructor Details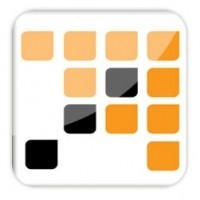 4.2 Rating
99 Reviews
Infinite Skills is a Canadian based company who offer a huge and ever growing range of high quality eLearning solutions that teach using studio quality narrated videos backed-up with practical hands-on examples and comprehensive working files. All courses are created by trained educators and experts in video based education.
The emphasis is on teaching real life skills that are essential for progressing in today's commercial environment.

Reviews
Write a Review